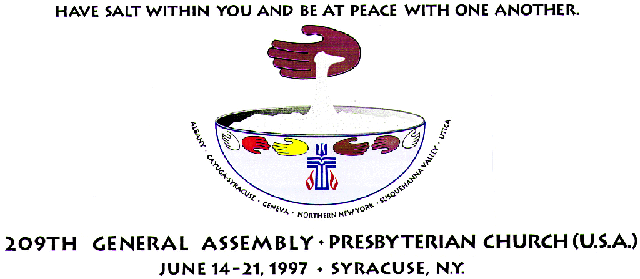 Steve's Adventures at General Assembly
GA Is now over and my daily updates are complete.

Introduction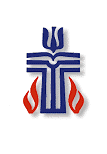 The General Assembly of the Presbyterian Church (USA) is the denomination's highest governing body. It is composed of an equal number of clergy and elder commissioner representing the 174 presbyteries around the nation. This year it will be meeting in Syracuse, NY, the week of June 14th to conduct the business of the church.

This year I was elected to serve as the elder commissioner from the San Gabriel Presbytery. I am serving on the Christian Faith and Life and Theological Institutions Committee. We have a busy but not overwhelming work load.

I have created this page to keep my friends informed of the happenings at GA from my perspective and to share my spiritual adventure with you. Look below for my updates from GA. I have some pictures on line so you can share the excitement and activity of GA.




Prayer Requests:
My deepest thanks to all who prayed for the 209th General Assembly. I fully believe that God answered the prayers giving the denomination an Assembly which did not paper over differences but addressed them in a respectful manner. Please, the issues are not over, this was just another step. Keep praying. I have created a 14 day list of prayer suggestions for GA from which this was taken.

GA Updates and Pictures
Thanks for the patience, I have gotten the technology worked out.
June 14th
June 15th
June 16th
June 17th
June 18th
June 19th
June 20th
June 21st

My reflections on the 209th GA a week after


Other GA Links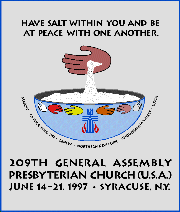 The Presbyterian Church (USA) home page.

Overtures to the 209th General Assembly.

Issues before the 209th General Assembly.

The Anderson Report to be considered by the 209th General Assembly.

The Local Arrangements for the 209th General Assembly (GALA).